Passing your driving test first time is something that most learners want to achieve when they start their driving lessons in Colchester. When learning to drive with Drive247 Colchester, you've already taken a step in the right direction when it comes to passing first time. At our driving school, we have an exceptional 92% first-time pass rate, which is over double the national average in your area.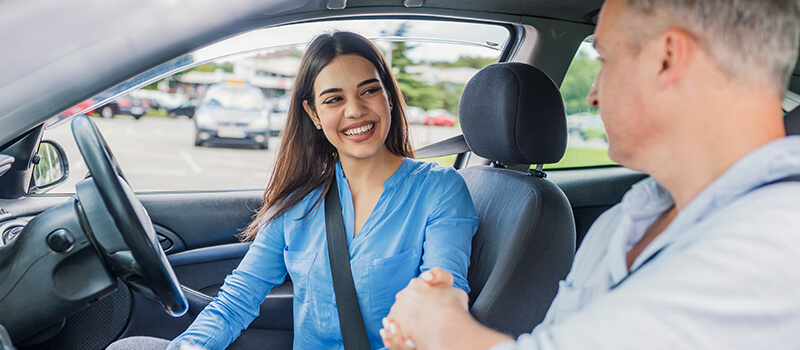 Luckily for you, we've put together our top tips and advice on how to pass your driving test first time. So if you're serious about passing quickly and first time, read on.
Find the right instructor for you
When learning to drive, it's important you learn with an instructor you're compatible with and trust. Not only will it help you learn faster, but it will also make the process much more enjoyable. With our 1 hour try us & see lesson, you can see how you get on with your instructor, if for any reason you're unhappy, we will happily help you find a more suitable instructor.
When booking your first driving lesson with us, we will take note of any requirements or preferences you may have and match you to the best instructor for you. We're confident that you'll be happy with any of our instructors as we handpick all of them to make sure they meet our high standards.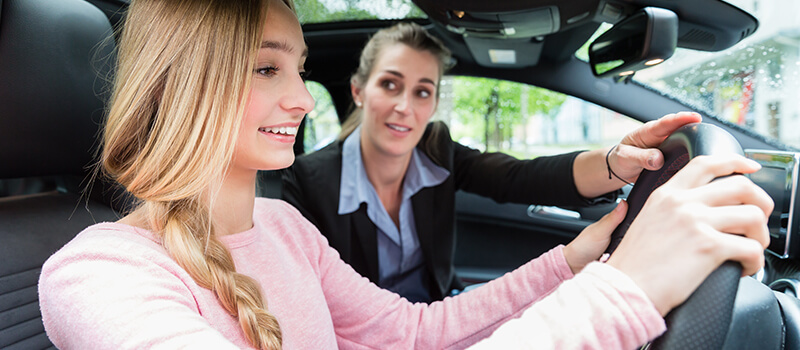 Further your learning outside of lessons
There are a whole host of things you can do outside of lessons to further your learning and increase your chances of passing first time. We regularly add content to the driving tips and FAQ section of our website to help our pupils learn faster. After each lesson, your instructor will record your progress and provide you with some written feedback; they will also suggest some things to brush up on before your next lesson.
One of the best ways to increase your learning is to have some additional driving lessons with a friend or family member in-between your lessons with your instructor. You can also pick things up as a passenger in a car, follow the same steps you would if you were driving, such as going through the MSPSL routine in your head at junctions and looking out for hazards. The more you do this, the quicker it'll become a habit for you, and as they say, practice makes perfect!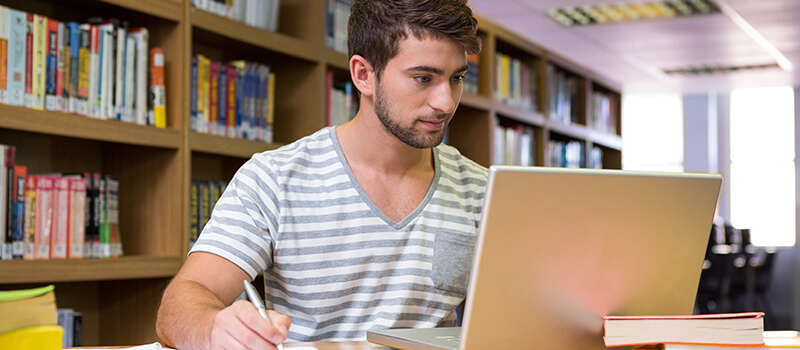 Learn the driving test routes
Although the DVSA no longer publish the driving test routes for different areas, our local driving instructors in Colchester are highly experienced and will have an idea of what roads and junctions are likely to feature on the test. During the driving test, your examiner will be looking to see how you cope with a variety of different driving situations. Therefore your test will feature large, complicated roundabouts, junctions or crossroads.
During your time learning to drive, your Drive247 will show you the known test routes and regularly have you driving them during your lessons. They will also perform mock driving tests to give you an idea of what to expect during the real thing and monitor your progress as you approach your test.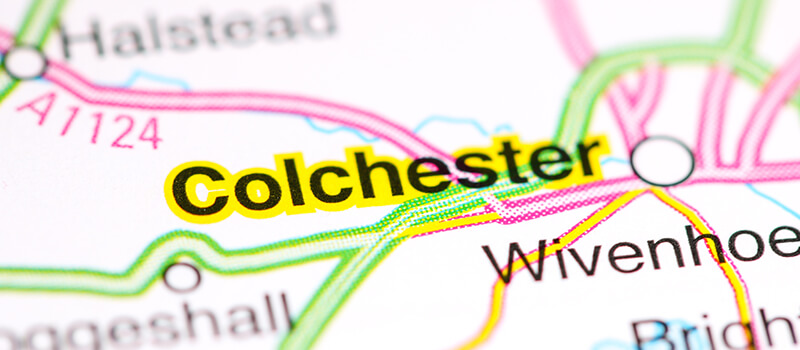 Choose the right test centre and test time
Different test centres have different pass rates, and some are considerably higher than others. This may be due to easier test routes or quieter towns/cities, making it easier to drive. Where you take your driving test is something worth considering when booking your test. Taking your driving lessons in Colchester, the nearest driving test centre is in Colchester, Grange Way. Alternatively, Clacton-on-Sea driving test centre is just over 10 miles away, so it may be worth checking out the different test centre pass rates before booking.
However, it's important to bear in mind that the majority of your driving lessons will be in and around Colchester, so taking your test elsewhere could be risky. It's best to avoid peak times when booking your driving test, as the roads will be busier during these times, which could cause unnecessary stress. Try to book in for the first time of the day, which is around 8 am at most test centres.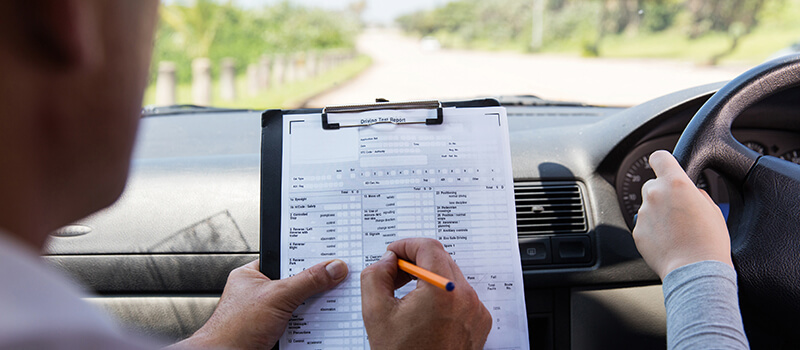 Be on time and come prepared!
Now, when it comes to the actual day of your test, you must be on time and come with everything you need. Thousands of pupils every year are turned away from the test centre for being late or not having the correct documentation. If you have a lesson directly before your test time (which we highly recommend by the way), then your instructor will ensure you arrive for your test in plenty of time. The last thing you need on test day is to be rushing around and panicking that you're going to be late, you need to feel as calm as possible before taking your test. Try and time it perfectly so that you arrive with around 10-15 minutes to spare before your test.
Be prepared and get everything organised the night before your test. Every year, learners are turned away and unable to take their test due to not having the right things they need to be able to take their test.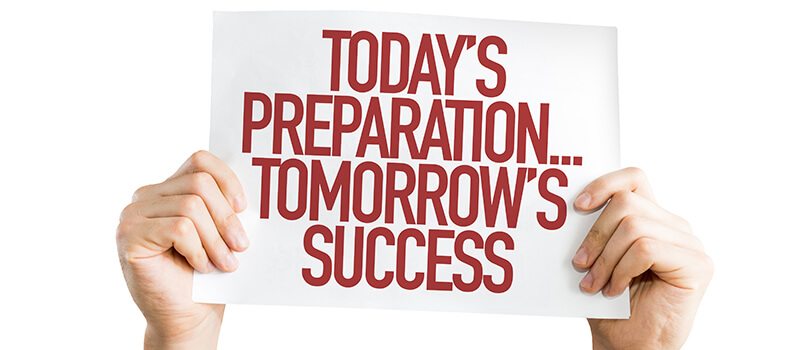 What you need to bring to your driving test:
Theory certificate
Provisional licence
Booking confirmation
Be confident and know you've got this!
It's key that you have faith in yourself and believe that you can pass your driving test. One of the main contributors to whether you'll pass or fail is confidence. If you go into your driving test extremely nervous, you're more likely to make silly mistakes which could result in you failing. Your driving instructor would not have let you book your test if they didn't think you could pass, so remember this if you start doubting yourself. Best of luck, and remember if you don't pass the first time, it's all good practice, and you'll get it next time.