Taking your driving test is a big thing, so it's only natural you'll feel a bit nervous. While you've been taking your driving lessons in Colchester, your instructor will have been preparing you for your test from your very first lesson, so you're 100% prepared and ready. We've compiled our best tips and advice on dealing with driving test nerves.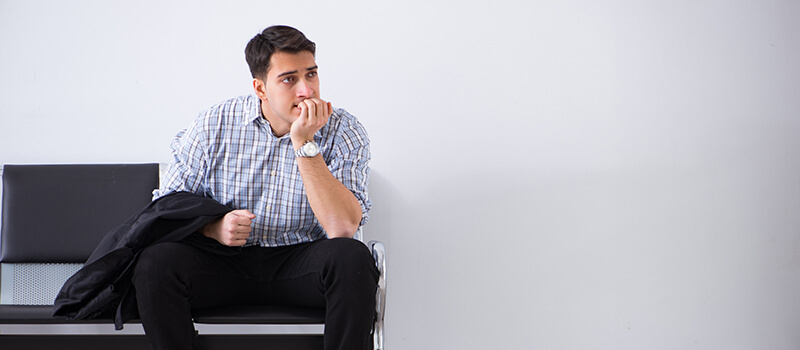 Our top tips for driving test nerves
We have over 10 years of experience teaching people to drive and taking pupils for tests, so when it comes to tips for driving test nerves, we've got all the best ones. If you want to get in control of those pesky nerves, keep reading…
Things to do before your driving test
There are some things you can do in the lead up to your test to make sure you're as mentally prepared as possible when your test day rolls around.
Stay positive
Staying positive as you approach your test will do wonders for your confidence and driving test nerves. If you notice any doubts or negative thoughts creeping in, remember, your driving instructor has years of experience and is confident you will pass. Our driving instructors will never agree to take a pupil for their test if they don't believe they can pass, so remind yourself of this.
Practice as much as possible
Fit in as much practice as possible in the weeks leading up to your test, practice makes perfect. You should increase your lessons in the run up to your test and also have private practice outside of lessons if possible. The more time you spend behind the wheel, the more your confidence and knowledge will grow.
Herbal remedy fixes
Many learners have found herbal remedies such as Rescue remedy to be effective in helping to calm their driving test nerves. Herbal remedies have been found to help calm nerves, increase focus and boost positivity. Always consult your GP and read the patient information leaflet before taking any herbal remedies. You should also try them a few times before your test to see how your body reacts to them.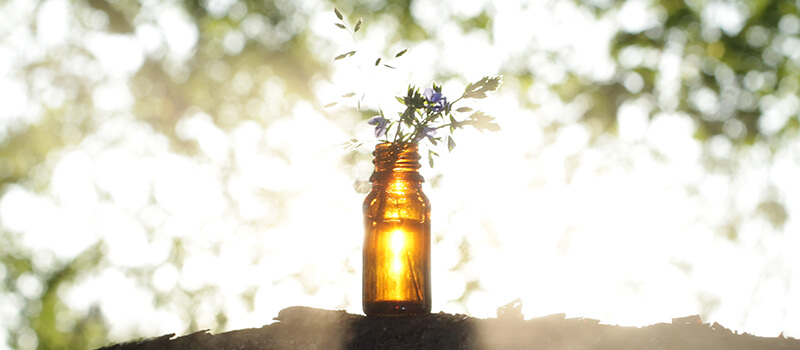 On the day of your test
When the day of your driving test rolls around, you will naturally feel nervous, after all you've worked hard to get to this point. Try to stick to your normal routine as much as possible, whether that's chilling out at home, seeing friends or going to work.
Many of our pupils have a lesson on the day of their test, which we highly recommend. This will give you time to get used to driving the car before your test and allow you to go over anything you're unsure about with your instructor.
Things to do on the day of your test:
Stay hydrated and drink plenty of water, this will help you feel more awake and stay alert.
You should try to avoid caffeine as much as possible as this can increase anxiety.
Try not to go on your phone in the hour or so leading up to your test, you should use this time to clear your mind and get in the zone.
You should eat a good meal before your test, but nothing too heavy that's going to make you want to fall into a food coma.
Arrive at the test centre in plenty of time and make sure you have everything you need with you.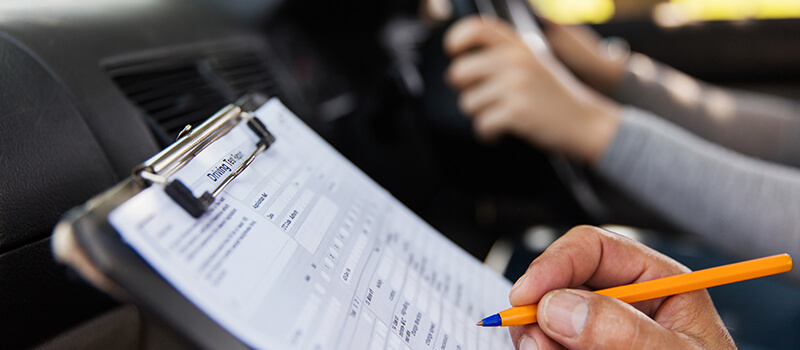 What to do during your driving test
During your driving test, it's important you stay in control of your emotions and try to keep your nerves down. The more nervous you are, the more likely it is you'll make silly mistakes.
Don't get hung up on small mistakes
If you make a mistake during your test, don't dwell on it as it'll only cause you to make more mistakes if you're too focused on something that's gone wrong. The examiner can use their discretion, so although you may think you've failed, it could just be marked down as a minor.
Don't focus on what the examiner is doing
During your test, your examiner will be writing and putting things on the marking sheet. It is the examiners job to mark down everything you do during your test, from how you approach junctions to your observations. Don't focus on what the examiner is doing as this will cause you to become distracted and make mistakes. Focus on the road in front of you and what you're doing at all times.
Take your time
Take your time and think things through properly before doing anything during your test. We see a lot of learners who panic and rush things when they're driving. It's much better to take a deep breath and a minute to compose yourself than to rush it and make a mistake.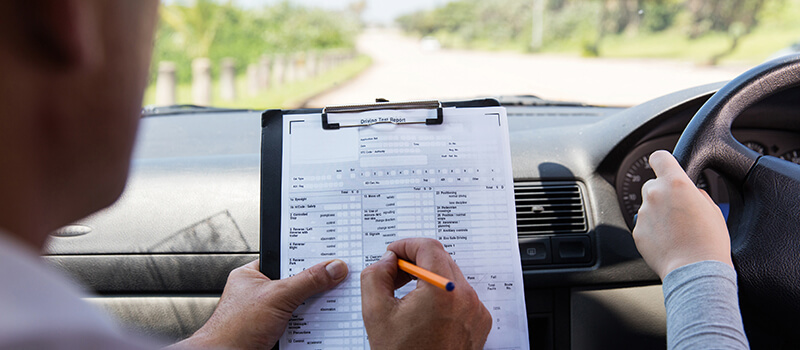 Top tips from learners who have passed with us:
Eating a banana before your test can help with nerves
Have a positive mental attitude
Avoid eating a large meal before your test – it'll make you feel sluggish
Don't tell too many people when your test is as it may add more pressure
Have a lesson on the day of your test
Use rescue remedy