Taking your driving lessons in Colchester, there is a test centre right on your doorstep. This will benefit you considerably as you will become familiar with the roads around the test centre during your lessons, and your instructor will regularly show you the test routes.
We've put together some information about Colchester driving test centre which will help you prepare for the day of your test.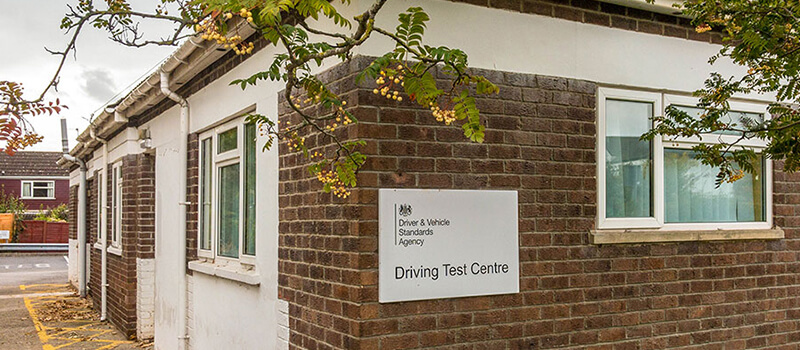 Colchester Driving Test Centre
Colchester driving test centre is situated on an industrial estate, upon leaving the test centre, watch out for pedestrians and other drivers on the industrial estate. You may have to stop behind parked cars to give way to other drivers, so take it slowly and be aware of your surroundings at all time.
As you exit the industrial estate, you will likely be taken onto the neighbouring A134. A diverse range of road types surrounds Colchester test centre, including busy 'A' roads such as the A133/A134 and country roads. Fast-paced 'A' roads present the perfect opportunity to show your examiner your excellent hazard perception and speed awareness skills you have learnt during your lessons.
Country and rural roads will likely feature on the driving test from Colchester test centre, so your instructor will have spent lots of time practising these with you. Country roads can be challenging for learners due to their high speeds and tight bends; you may also come across obstructions such as cyclists and horse riders.
As with any test centre, the Colchester driving test routes are designed to include a varied assortment of road types, junctions, roundabouts and traffic systems. This variety is important as your examiner will be testing to see how you deal with different situations and conditions, if you handle them well, your examiner will be confident you can handle any situation on the roads. Learning to drive with Drive247, you will be ready to face any challenges you may encounter on your test and once you've passed.
Driving test tips for Colchester driving test centre
Your driving test route in Colchester may include country roads, take extra care when driving on country roads as there are difficult bends and lots of hazards to watch out for
When leaving the test centre, you will undoubtedly have to face oncoming traffic so be prepared to give way; you may also have to manoeuvre around parked vehicles
You may be asked to perform one of the four manoeuvres before leaving the industrial estate, so be prepared for this
Important information about Colchester driving test centre
Address: Grange Way, Colchester, Essex, CO2 8HF
Typical waiting time to book test: 4-8 weeks
Online booking availability: YES
Parking available: YES
Test centre rules: Do not enter test centre more than 5 minutes before driving test start time. You are not allowed to practice parking onsite at any time. Smoking on site is not permitted.
Toilets: Male and female toilets available